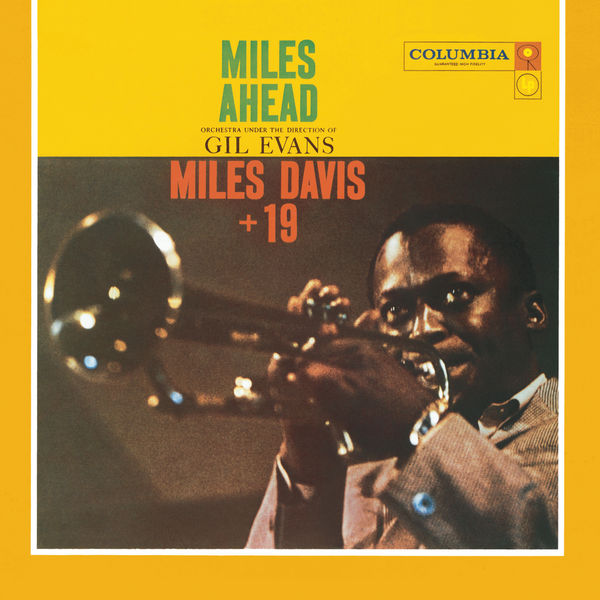 Miles Davis – Miles Ahead (Mono Version) (1957/2016)
FLAC (tracks) 24 bit/96 kHz | Time – 37:19 minutes | 459 MB | Genre: Jazz
Studio Masters, Official Digital Download | Front Cover | © Columbia – Legacy
This album is perhaps most significant for the process it set in motion – the collaboration between Gil Evans and Miles Davis that would produce Porgy and Bess and Sketches of Spain, two of Davis' best albums. That said, this album is a miracle in itself, the result of a big gamble on the part of Columbia Records, who put together Evans and Davis, who hadn't worked together since recording the critically admired but commercially unsuccessful sides that would later be issued as The Birth of the Cool. Columbia also allowed Evans to assemble a 19-piece band for the recordings, at a time when big bands were far out of fashion and also at a time when the resulting recordings could not be released until two years in the future (because of Davis' contractual obligations with Prestige). Davis was also expected to carry the album as its only soloist, and manage not to get lost among a cast of supporting musicians that included a huge horn section. To a large extent, he succeeds. Evans' arrangements in particular are well-suited to the format, and he and Davis formed a deep and close partnership where ideas were swapped back and forth, nurtured, and developed long before they were expressed in the studio. Davis gets off to a great start, with the hyper-kinetic "Springsville," which seems to almost perfectly embody Evans' and Davis' partnership with its light, flexible exchanges between soloist and orchestra. He is strongest on the ballads, though, where his subdued and wistful tone rises high above the hushed accompaniment, especially on "Miles Ahead" and "Blues for Pablo" (which foreshadows the bluesy, Latin-tinged sound of Sketches of Spain). The upbeat "I Don't Want to Be Kissed (By Anyone but You)" is another strong song, but shows the weakness of the format as Davis intersperses a charming, bright, technically challenging solo with a blasting horn section that occasionally buries him. It is a fine end, however, to an album that gave a hint of the greatness that would come as Evans and Davis fine-tuned their partnership over the course of the next several years.
Tracklist:
1. Miles Davis – Springsville (Mono Version)
2. Miles Davis – The Maids of Cadiz (Mono Version)
3. Miles Davis – The Duke (Mono Version)
4. Miles Davis – My Ship (Mono Version)
5. Miles Davis – Miles Ahead (Mono Version)
6. Miles Davis – Blues for Pablo (Mono Version)
7. Miles Davis – New Rhumba (Mono Version)
8. Miles Davis – The Meaning of the Blues (Mono Version)
9. Miles Davis – Lament (Mono Version)
10. Miles Davis – I Don't Wanna Be Kissed (By Anyone But You) (Mono Version)
Download: