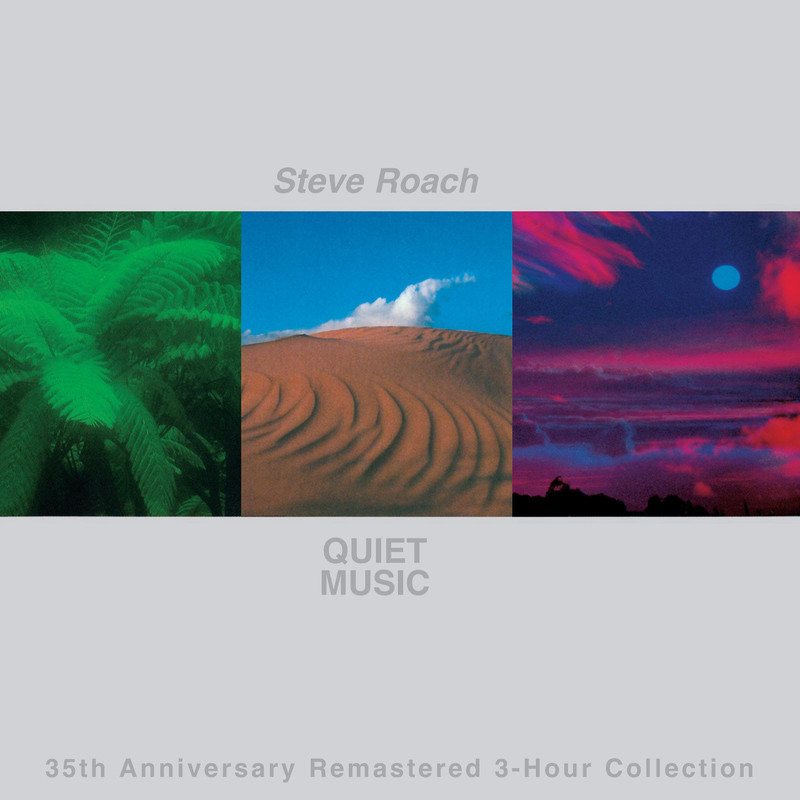 Steve Roach – Quiet Music (35th Anniversary Remastered 3-Hour Collection) (1986/2021)
FLAC (tracks) 24 bit/96 kHz | Time – 01:17:33 minutes | 3,24 GB | Genre: Rock
Studio Masters, Official Digital Download | Front Cover | © UME Direct
The meditative, ambient minimalism of Steve Roach's classic 1983-86 Quiet Music series is rereleased in its entirety with a meticulously remastered 35th anniversary 3CD edition. The luscious quality and subtle tonal beauty reveal the essence-of-tone of the multi-track master. Originally published on cassette and later in a truncated 2CD edition, Projekt now presents this landmark album as Roach envisioned it.
Created in respect for silence, Quiet Music originates from the same era as Roach's classic 1984 release Structures From Silence. This series finds the gentle electronics of synthesizers mixing with flute, electric piano and natural sounds flowing like breath, enveloping the listener in a sustained, delicate, translucent atmosphere.
Harold Budd, Los Angeles, 1986: "I think Steve Roach's Quiet Music is his best album. It's not that it's simply pretty (which it is), but there's an odd edge lurking in the background that moves it miles away from 'New Age' torpor. This is a lovely album from a composer working at the top of his skills."
Today, these pieces stand as a cornerstone in body-work, yoga, and healing therapies.
The soothing, introspective nature of Quiet Music flows at a time-suspending pace, gently evolving and using space to expand and explore the essence of silence. The space between the notes and the breathing quality brings the listener to a deeper awareness of the present moment.
Tracklist:
01. Steve Roach – The Green Place, Pt. I (2021 Remastered)
02. Steve Roach – The Green Place, Pt. II (2021 Remastered)
03. Steve Roach – See Things (2021 Remastered)
04. Steve Roach – Towards the Blue (2021 Remastered)
05. Steve Roach – Something in Tears (2021 Remastered)
06. Steve Roach – A Few More Moments (2021 Remastered)
07. Steve Roach – Air and Light (2021 Remastered)
08. Steve Roach – Dreaming and Sleep (2021 Remastered)
09. Steve Roach – Quiet Canon (2021 Remastered)
10. Steve Roach – Sleep and Dreaming (2021 Remastered)
Download:
mqs.link_SteveR0achQuietMusic35thAnniversaryRemastered3H0urC0llecti0n19862496.part1.rar
mqs.link_SteveR0achQuietMusic35thAnniversaryRemastered3H0urC0llecti0n19862496.part2.rar
mqs.link_SteveR0achQuietMusic35thAnniversaryRemastered3H0urC0llecti0n19862496.part3.rar
mqs.link_SteveR0achQuietMusic35thAnniversaryRemastered3H0urC0llecti0n19862496.part4.rar